Artificial Turf Installation Made Easy
Artificial turf, also known as synthetic turf, is an eco-friendly low maintenance option that can provide benefits to both residential and commercial properties. Made from a combination of man-made materials, artificial turf is constructed to replace real grass or lawn sod.
Key Characteristics of an
Artificial Lawn
The artificial lawn was initially used for sports fields and golf putting greens, but it is also gaining popularity for residential lawns.
The grass blades are made using synthetic fibers such as nylon, polypropylene, or polyethylene. It is constructed with backing materials and artificial blades of grass that hold all the turf blades together. High-quality synthetic grass can last as long as 15 to 20 years, making it a long-term investment for homeowners.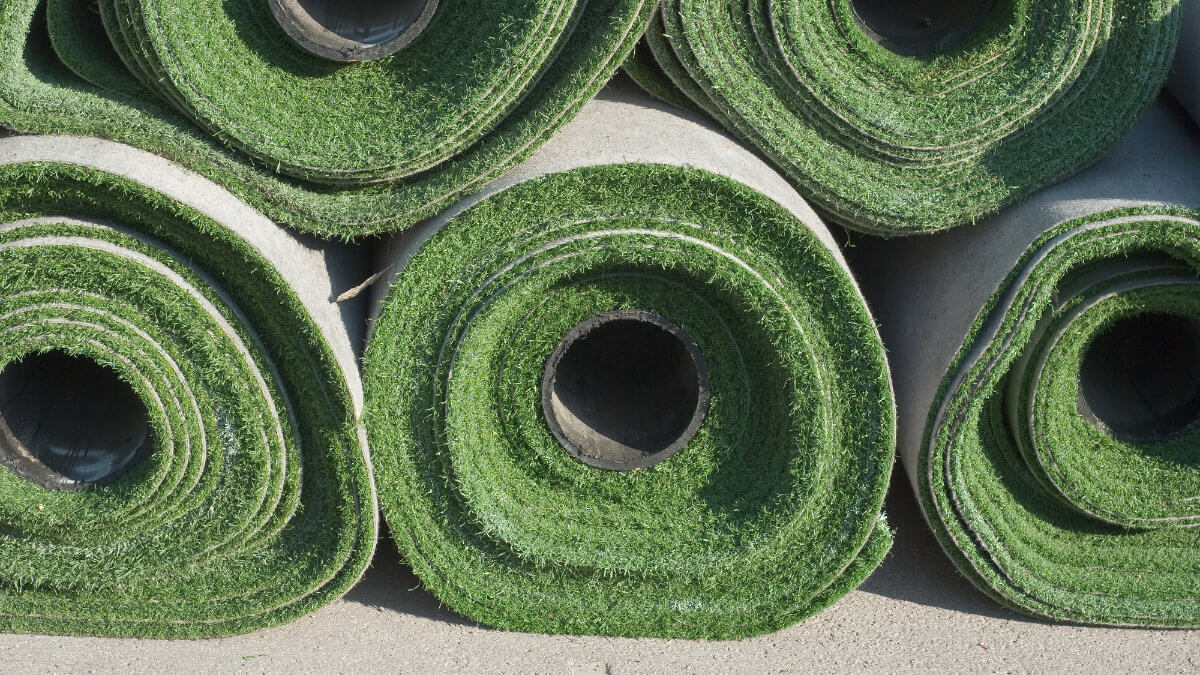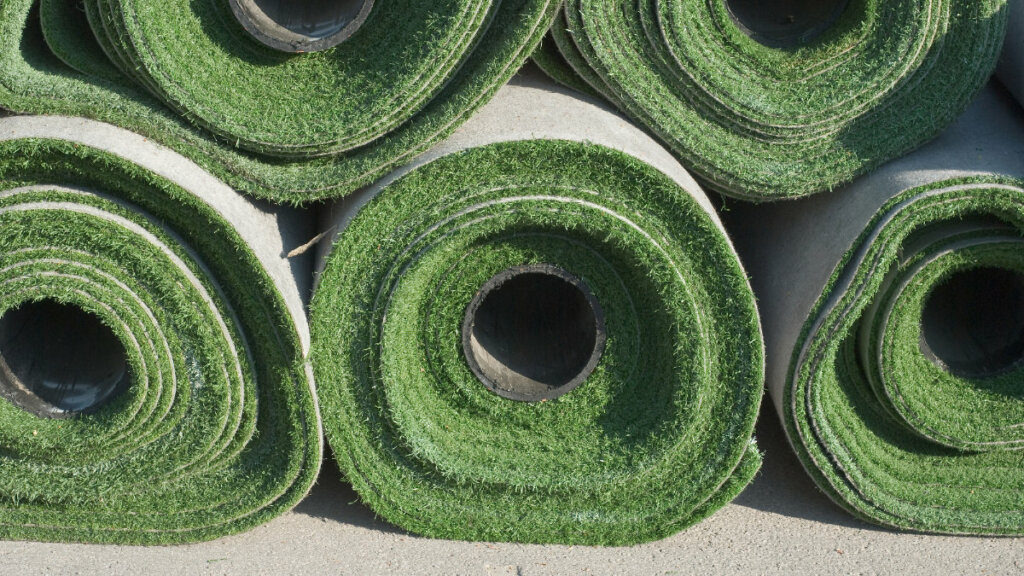 The Benefits of
Artificial Turf Installation
One of the primary benefits of artificial lawn installation is that it requires little to no maintenance. Unlike real grass, there is no need to water, mow, or fertilize artificial turf. Imagine spending more time in your backyard entertaining guests and less time maintaining your lawn.
In addition to requiring little maintenance, artificial turf installation offers a variety of other benefits. One such benefit is the use of a weed barrier during installation. A weed barrier helps prevent unwanted plants and weeds from growing in the turf areas.This can save homeowners time and money that would have otherwise been spent on weed killer or manual weeding.
The installation process involves a base material of sand  laid down to create a stable foundation for the turf. This base material can be adjusted to level out any existing soil inconsistencies or unevenness, creating a smooth and even surface for the turf to be installed . The turf itself is  installed in the same direction, which not only improves the aesthetic appeal but also helps with drainage and durability.
 A thin layer of infill material  helps keep the edges of the turf blades upright and provides a more natural look and feel to artificial grass. This infill material can also help with drainage and cushioning, making it safer for children and pets to play on the turf.
Overall, artificial turf installation provides a low-maintenance, visually appealing, and functional alternative to traditional grass lawns.
How to Lay
Artificial Grass
To install artificial turf, the first step is to remove the existing grass and create a smooth surface. This involves removing any loose soil, weeds, or other debris above the ground. The next step is to rough grade the area and uncover everything underneath, such as electric wiring, irrigation, and pipes. This will provide a solid sub-base for the project before any synthetic grass is applied.
Artificial turf can be installed on a yard with an uneven surface. The quality of the installation and the type of turf used will play a significant role in determining its effectiveness. It's worth asking for a professional assessment before installing a new lawn.
Artificial Turf
Maintenance and Pets
Golden Vale Synthetic Turf offers precision-engineered turf that is perfect for pets. It features a drainage system that allows liquids to exit the area quickly, preventing odors and bacteria from building up. Many artificial grass products also have antimicrobial treatments to stop the growth of bacteria and other microorganisms that cause pet odors. This will eliminate those unpleasant pet urine smells and keep your lawn smelling fresh.
We offer a variety of artificial grass products that will meet every need. Golden Vale offers GV Lush, which is perfect for high traffic areas, offering maximum durability and density with a very realistic look. GV Prestige is an excellent choice for residential, recreational, and commercial properties. It provides a realistic look at an affordable price. We also have varieties that will satisfy golf enthusiasts.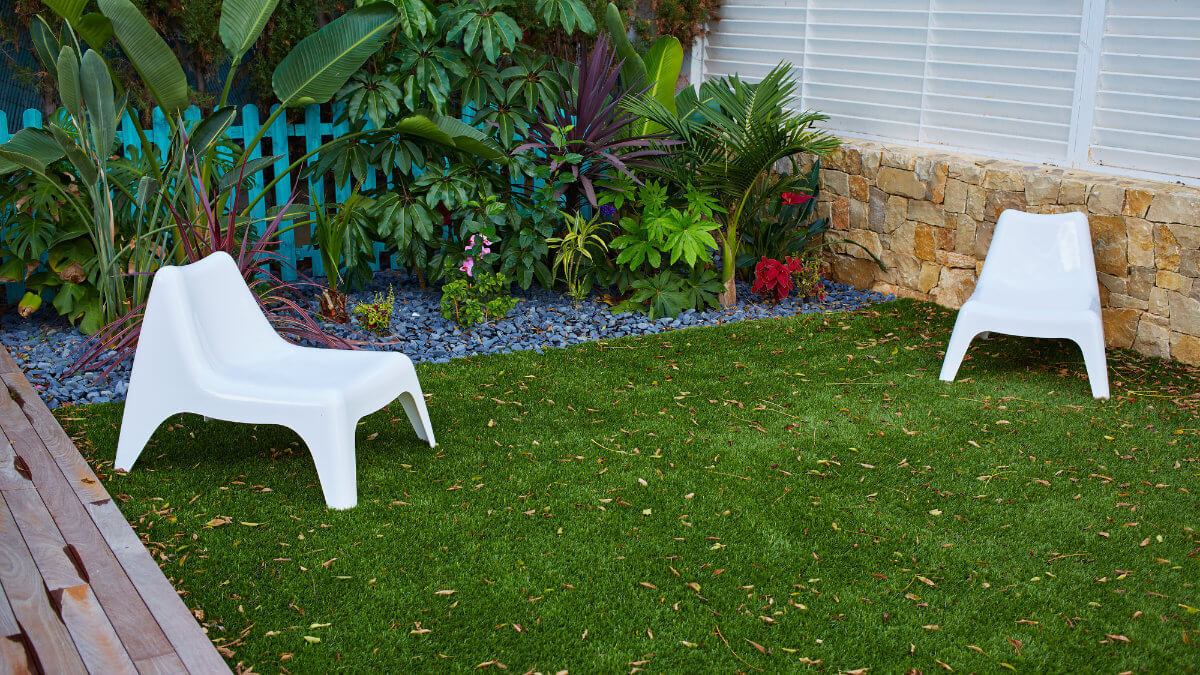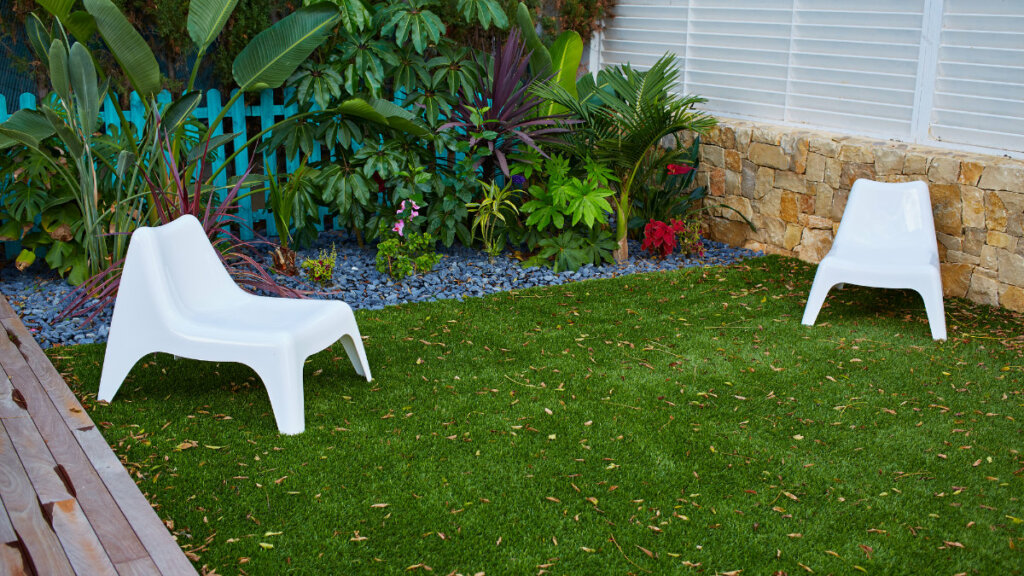 Enjoy a  low-maintenance, fresh, and natural-looking artificial turf surface. Once the installation is complete, artificial grass blade and turf maintenance will be minimal. Simply hose down your lawn and clean up pet waste to keep it looking its best. Artificial grass is weed-free. It eliminates the need for weed killers in the surrounding areas.
Golden Vale Synthetic Turf installation will meet the needs of every homeowner. Whether it's a  pet-friendly lawn, filling those heavy traffic areas that don't support grass, or lush green artificial turf surrounding the perimeter of your pool area, our company is here to serve you. 
Proper Installation of
Artificial Grass
Proper installation of artificial turf requires specific skills and knowledge, and it is highly recommended that you work with a professional team for the best results. They will have the expertise to lay artificial turf pieces and grass properly, ensuring that it looks great and lasts for years to come.
Professional installers will be able to evaluate your site and determine the best materials to use for your specific needs. They will have access to specialized equipment, such as plate compactors, drop spreaders, and carpet kickers, to create a smooth surface and install the artificial turf properly.
In addition, a professional installation team has experience with proper drainage techniques and infill materials. This ensures that your artificial turf stays in place and looks great for years to come. Professionals  have access to high-quality turf products and can help you choose the best one for your needs.
While DIY installation may seem like a cost-effective option, it can actually end up costing you more in the long run if not done properly. Working with a professional team will ensure that your artificial turf is installed correctly the first time, saving you time and money in the long run.
For the best results and peace of mind, it is highly recommended to work with an experienced team to lay artificial grass and install your artificial turf properly. They have the knowledge, skills, and equipment to create a smooth surface cut of the turf, and provide proper drainage and infill material for a beautiful and long-lasting lawn.
Artificial Grass Installation:
Conclusions
In conclusion, artificial turf installation can provide a low-maintenance and eco-friendly solution for homeowners and businesses. With proper installation and maintenance, you can enjoy a beautiful and natural-looking lawn without the hassle of traditional grass maintenance. Whether you have pets, heavy traffic areas, or want to create a lush green environment around your pool, Golden Vale Synthetic Turf can provide a variety of options to meet your needs.