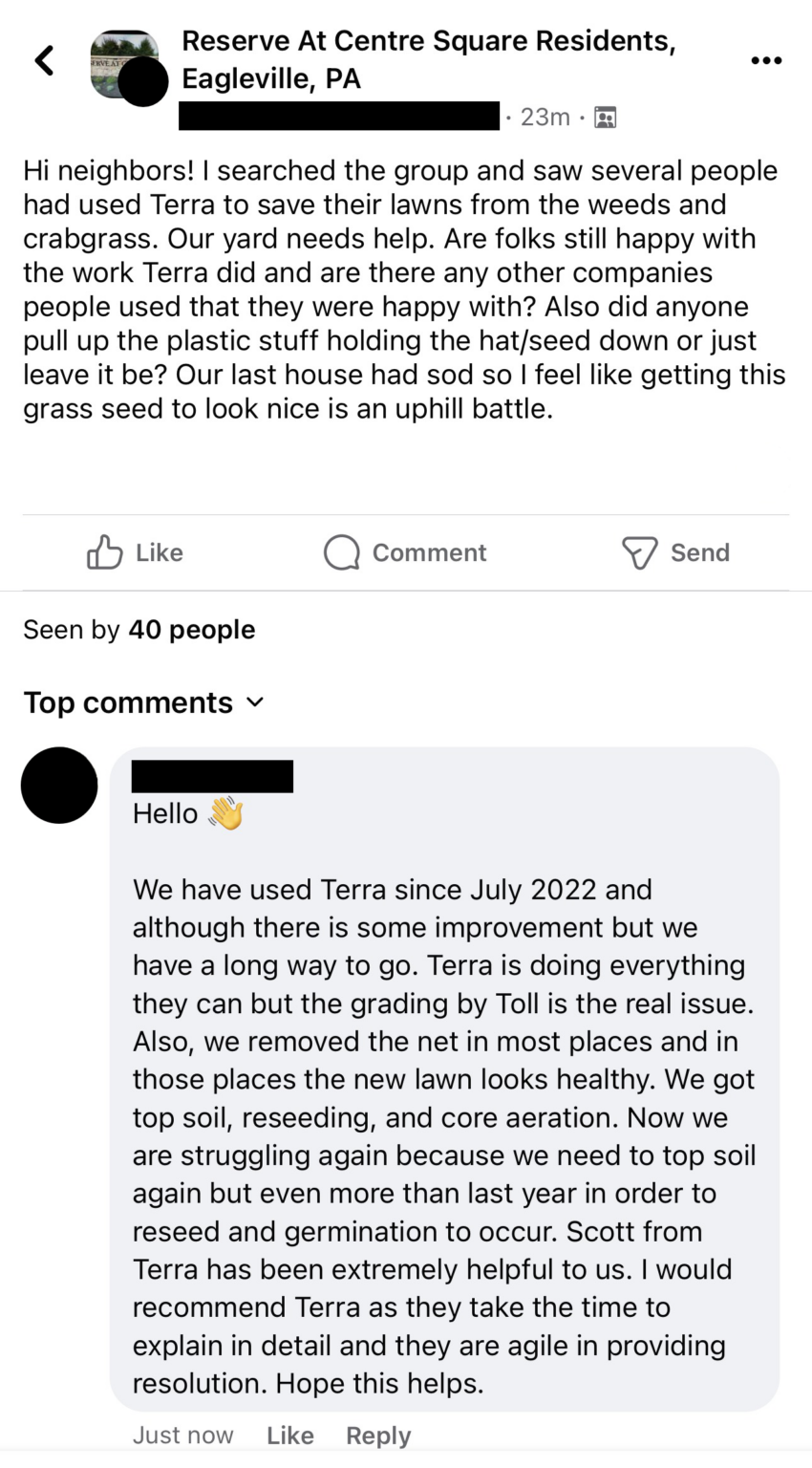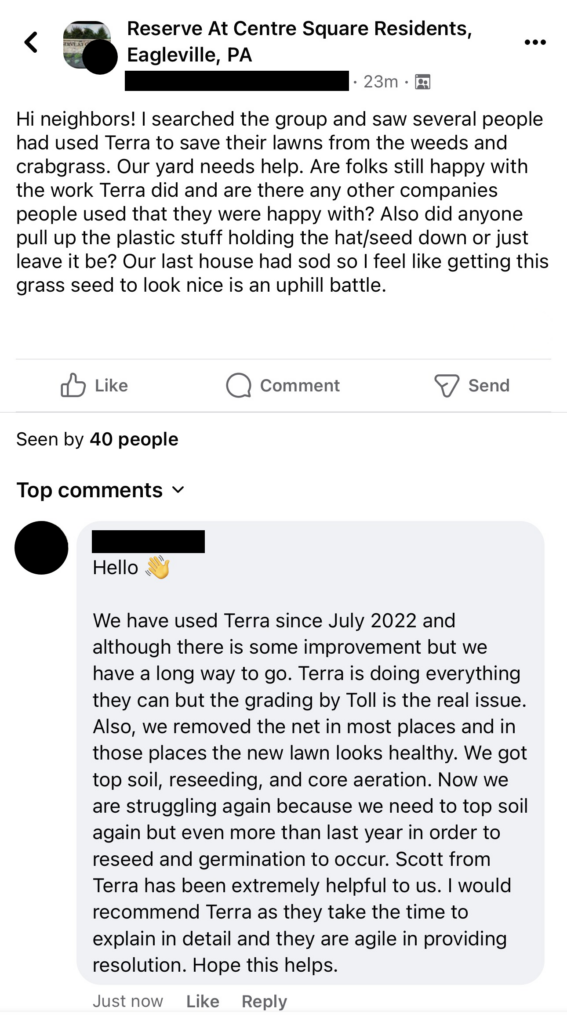 A recent conversation on the "Reserve At Center Square Residents" Facebook group shed light on local residents' lawn care struggles and the proactive solutions offered by Terra Lawn Care Specialists. One member, wrestling with a stubborn lawn invaded by weeds and crabgrass, reached out to the community for recommendations. Terra quickly emerged as a local favorite.
A satisfied Terra customer responded with positive feedback, celebrating Terra's year-long dedication to their lawn improvement journey since July 2022. Despite facing lawn challenges attributed to ground grading, the user noted noticeable progress thanks to Terra's efforts, which included services like topsoiling, reseeding, and core aeration.
This customer particularly praised Terra's agility in providing solutions and their willingness to explain the process in detail. Scott, Terra's Manager and Agronomist, was singled out for his invaluable assistance. The member's testimony highlighted Terra's unwavering commitment to client satisfaction and excellent service.
So, if you're seeking effective solutions for your lawn woes, look no further than Terra Lawn Care Specialists – a locally trusted company dedicated to making your lawns lush and vibrant.